Kako da privremene Revit® kote hvataju lice zida ili rub otvora
Kod modeliranja, većinu vremena ne želimo da se privremene Revit kote (Revit Temporary Dimensions) hvataju za centar zida ili centar otvora, kao "plave kote" na slici: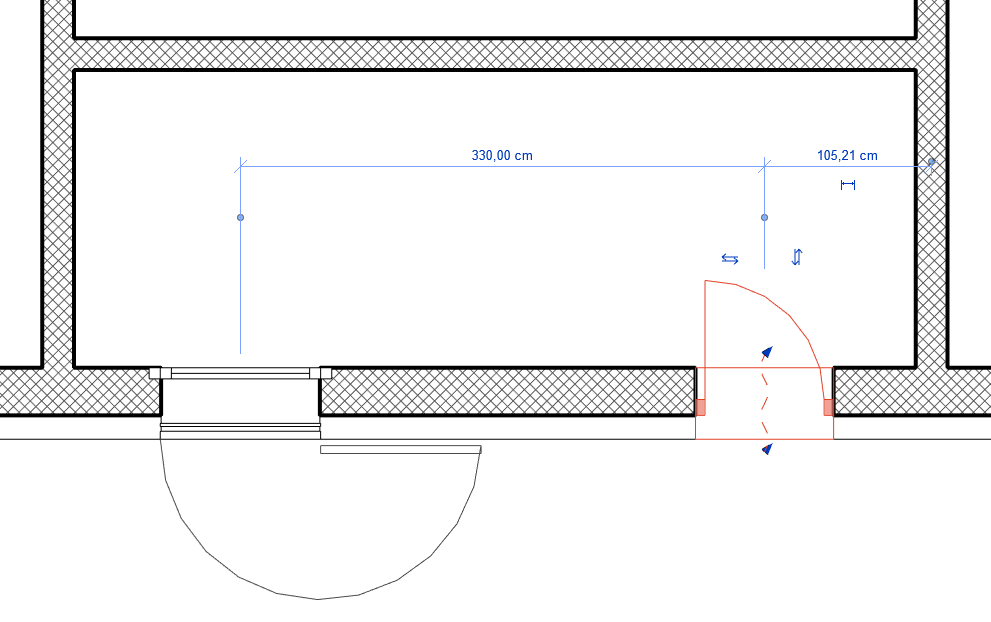 Kod praktičnog Revit modeliranja, najkorisniji način je da se te privremene kote hvataju (eng. "snapaju") na lica zidova ili rubove otvora (na rub vrata ili prozora).
Rješenje za to je vrlo jednostavno, na alatnoj traci odite na karticu Manage > odaberite padajući izbornik Additional Settings pa zatim naredbu Temporary Dimensions.
Sad u otvorenom prozoru "Temporary Dimension Properties" postavite postavke kako je prikazano na slici ispod (ili na način koji trebate):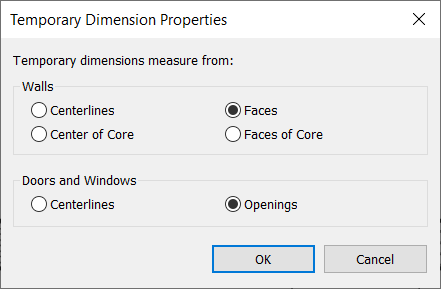 To je to, ako ste ih postavili kao na slici gore, klik na ista vrata i privremene kote će se hvatati kao na slici ispod: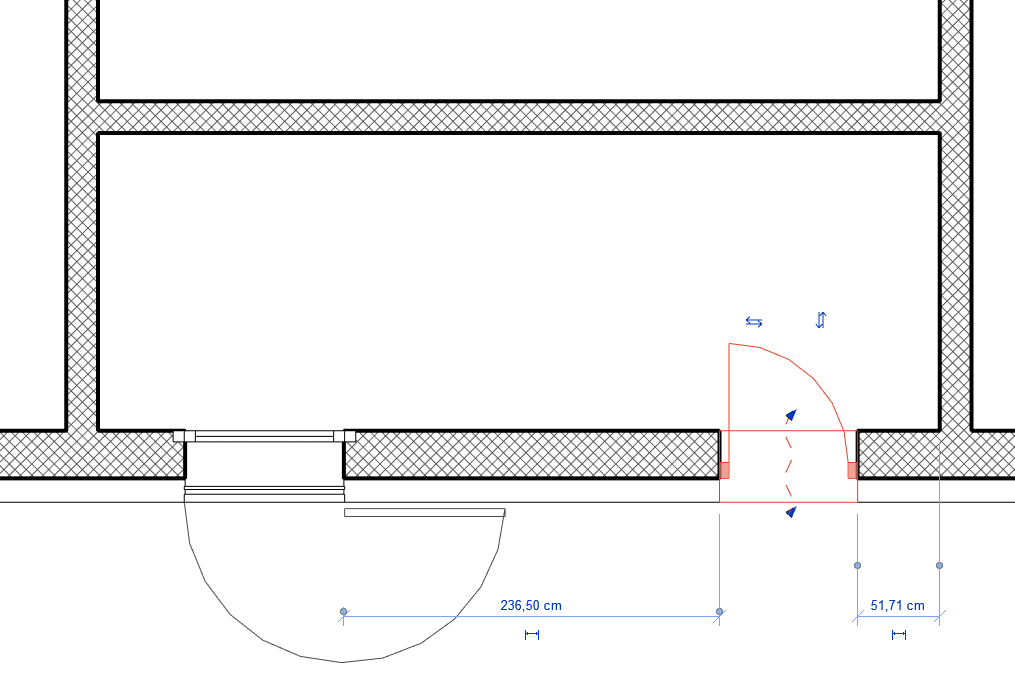 Ovo je projektna postavka, što znači kad spremite model, one će biti tu i sljedeći put kad otvorite model. Ovo je važno znati jer je to jedna od stvari koje trebate imati na umu kad podešavate Revit template. Postavljanje privremenih kota u Revit predlošku na način da se odmah hvataju na lice (rub) zida ili otvora biti će korisno svima jer većina korisnika ili ne zna ili im se ne da baviti promjenama postavki privremenih kota (Temporary Dimensions).