Did you know that you can show your PDF drawing with vector lines? (simply said: lines that have constant (thin) line weights no matter how much you zoom in).
You will need to open your drawing with Adobe Acrobat Reader. Thin lines feature in Adobe® Reader® shows content the same way such as Thin Lines command in Revit®, for example.
Of course, this works only for PDF drawings produced with vector (CAD) software such as Revit® and AutoCAD®.
To achieve this in Adobe Acrobat Reader you need to press keyboard shortcut Ctrl+5 or go to View > Show/Hide > Rulers & Grids > Line Weights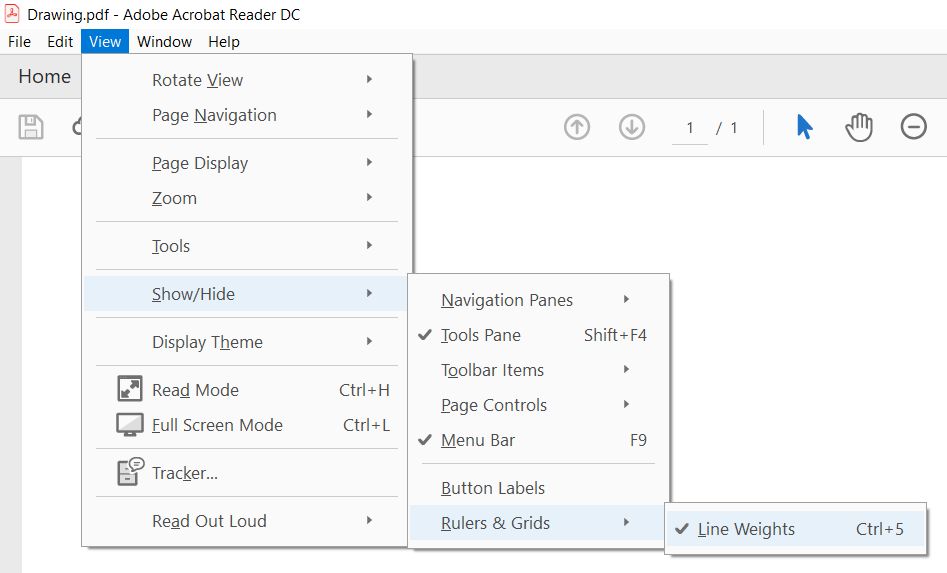 To illustrate more, compare the two images below. They are from the same PDF document and show before and after switching Adobe Acrobat Reader Line Weights option off: