How to relinquish Revit® worksets when user is not available
If the project is set up as Revit worshared model then sometimes a user can forget to relinquish his/her worksets and leave the office. Such situations often cause unnecessary frustration. However, there is a simple way to relinquish worksets, even if the user is not available.
Changing the user names
Follow these steps:
Start Revit or close any open projects.
Click R menu (or File menu) > Options.
On the General tab of the Options dialog box:

write down your current user name (you'll need it later, so write it down if it's complicated)
enter the user name of the user whose workset you want to relinquish in the Username textbox. Click OK.

Create new local file (File > Open > select the central file).
Click Collaborate tab on the ribbon > Relinquish All Mine.
Close the project.
Reset the user name to the previous value (from the step 3.1).
Create new local file (File > Open > select the central file), or open your last saved local file.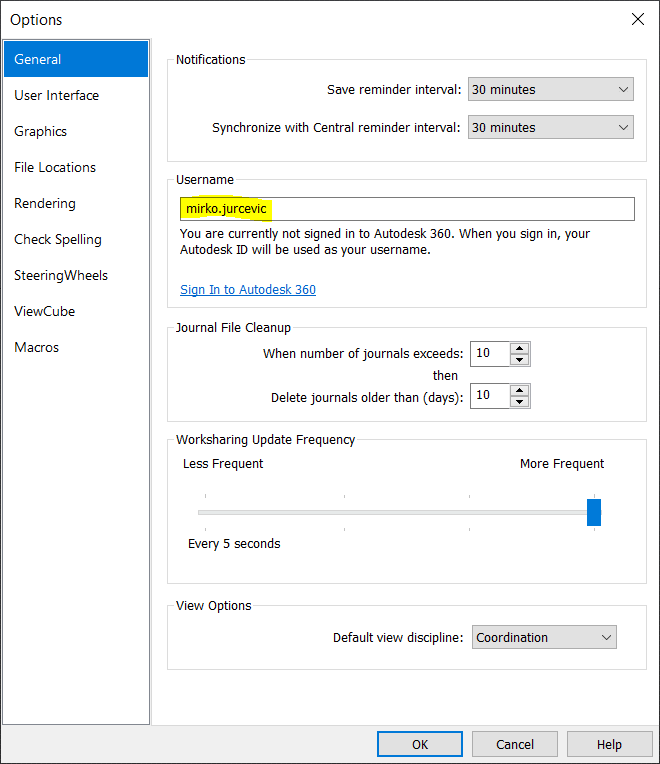 Detaching and creating new central Revit model
The other method is destructive and it is not recommended since other's work can be lost. Use it only if you are 100% sure that you are the only one working on the file!
Essentially you need to open the central workshared Revit file, choose "Detach from Central" and "preserve worksets" option. Now all the worksets are yours.
Save the detached workshared Revit file as… It will save as new central as default.
Relinquish all worksets.
Close the central model.
Create new local model from the new central file.
Others can join now.
Remember, the whole point of workshared Revit model is that you work as a team on the same file. In most (workshared) cases you are not alone. Have in mind that messing with central models can destroy other's work or make serious damage.
Also, to check if someone else is working with the model, you can use free Autodesk® tool, so called, Worksharing Monitor.