Revit Add-in: Create List of Floor, Wall, Roof or Ceiling layers
Schedule wall layers with materials and thicknesses (widths) in Revit … I could not wait anymore for Autodesk so I solve it this weekend by myself.
Here's the short video instructions on how to get it to work:
It works with all layered categories in Revit.

You can use Engipedia shared parameters files, or you can create your own.
Description and features
Add-in analyses all layered structures in Revit project, looking for material names and layer widths (thicknesses). Materials, widths, and material layers with widths can be written into multi-line Type parameters of all six layered categories (Ceilings, Floors, Site > Pads, Roofs, Structural Foundations and Walls).
These parameters can be used to show in tags and schedules.
Tree structure displays all layered structure types, materials and widths (thicknesses), showing:

Red color shows missing materials (

<By Category>

)
Core layers are

underlined

Structural materials are bold and blue (or bold red if the material is missing)

Units can be set: millimeters, centimeters, decimeters, meters, decimal inches and decimal feet
Unit format can be set: number of decimals and trailing zeros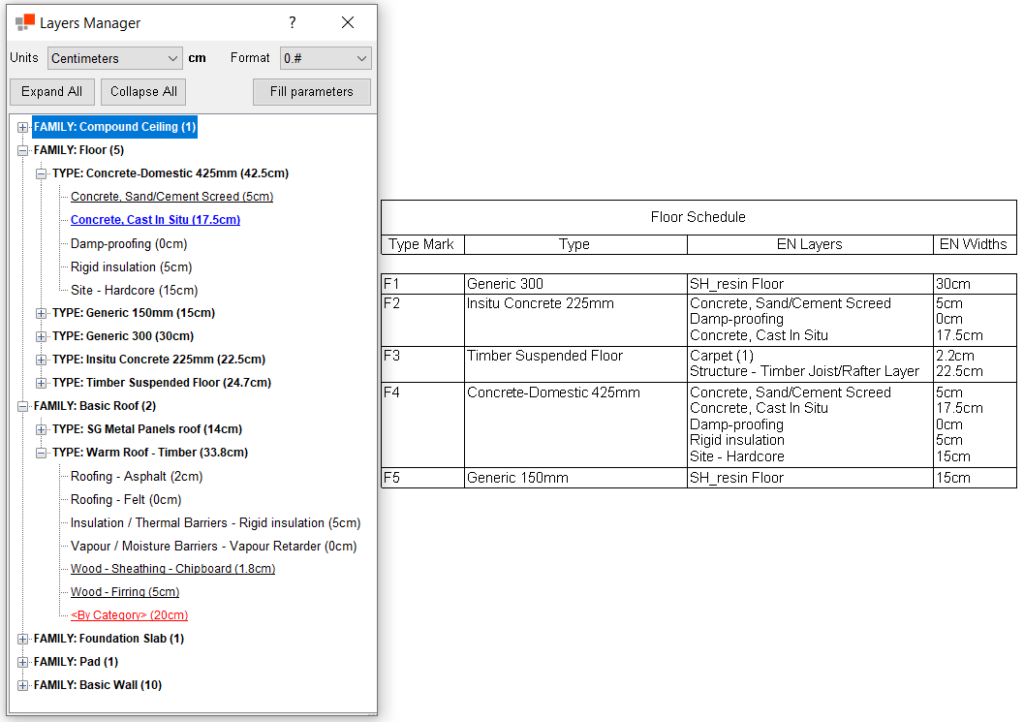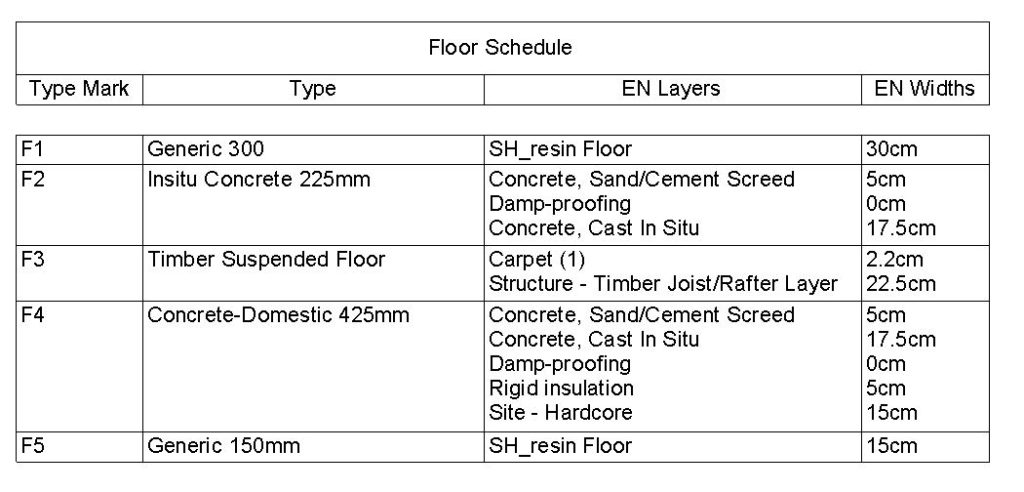 DISCLAIMER: The software add-in is safe and made with best intentions. Author tested the add-in on his system but there are no guaranties it will work on your system, nor can be responsible for potential damage. Please test the add-in on non-critical project first.
If needed, you can always delete the add-in from %appdata%\Autodesk\Revit\Addins\**your revit version number** folder(s).